This week has been pretty busy. Monday was my mum-in-laws birthday and part of her present was this blanket.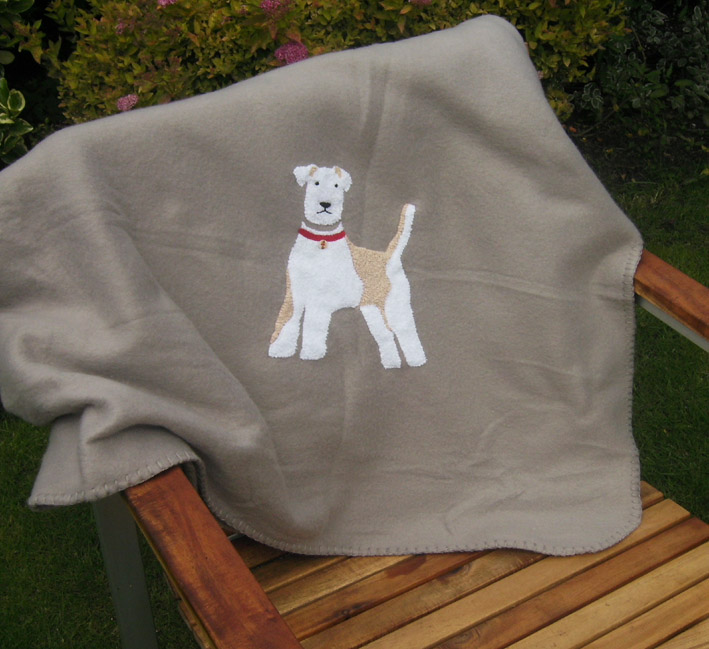 I got a copy of Cath Kidston's 'Make' book for Christmas and although it really deals with ways to embellish existing items rather than making entirely new ones, it has some great designs to applique. The dog was a must for my mother-in-law as she loves terriers and it didn't take too long to do - impatience means I love a fast result. Also, I like seeing the difference stitching the pieces down makes from just having them glued in place.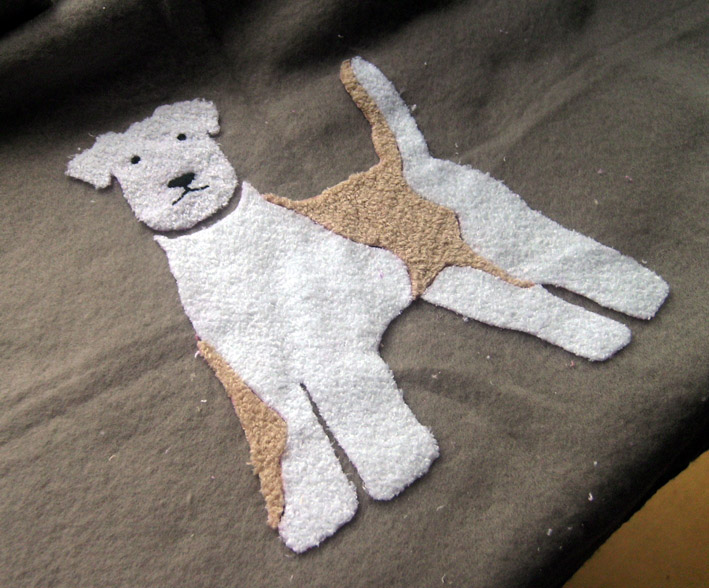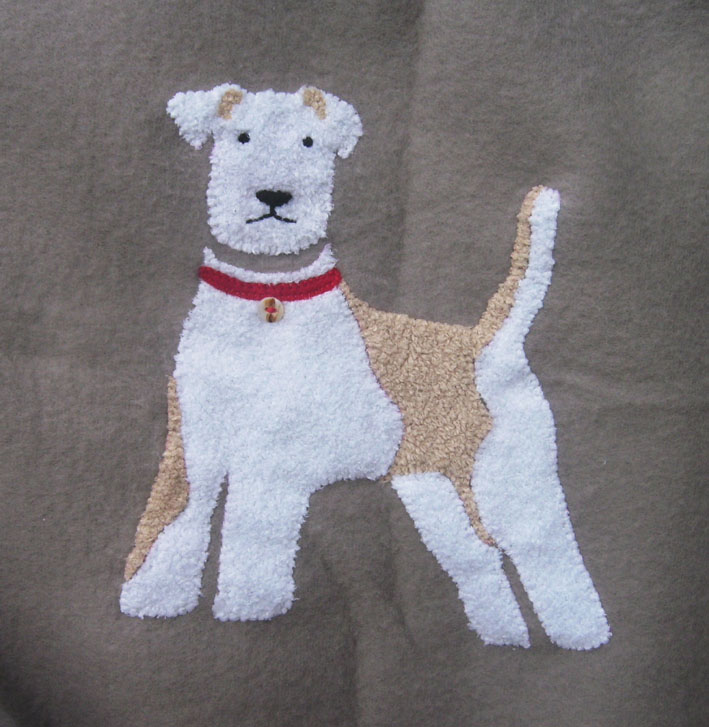 Yesterday started off being exciting as I spoke to lady that is prepared to sell my work in her shop but the initial excitement fizzled slightly as now I'm waiting to speak to Trading Standards to see whether I'm operating by the book whilst soft toy safety is such a tricky area. Having a background in soft toy design for factory production I have an awareness of what passes safety-wise and my designs do not use plastic eyes noses etc. but certification of fabric/filling safety maybe required along with specific declarations on labels. Whilst having to wait around when I feel so ready-to-go is frustrating, at the same time it feels nice to have a sense of starting a proper business.
And today, well, my boy turned 2. Thankfully today's weather has been far nicer than the day he was born and so parents, grandparents and the birthday boy have played in the garden. Tomorrow is his party, it's all go.