After a few weeks as a proper full-time mum, my Dad is back to full health now and is going to have Aidan a couplathree afternoons a week again so that I can get a bit more work done. It's been really nice having the last month or so with Aidan full-time (especially in the paddling pool in the warm weather), although I'm now looking forward to some sewing time too. So the work basket has begun to fill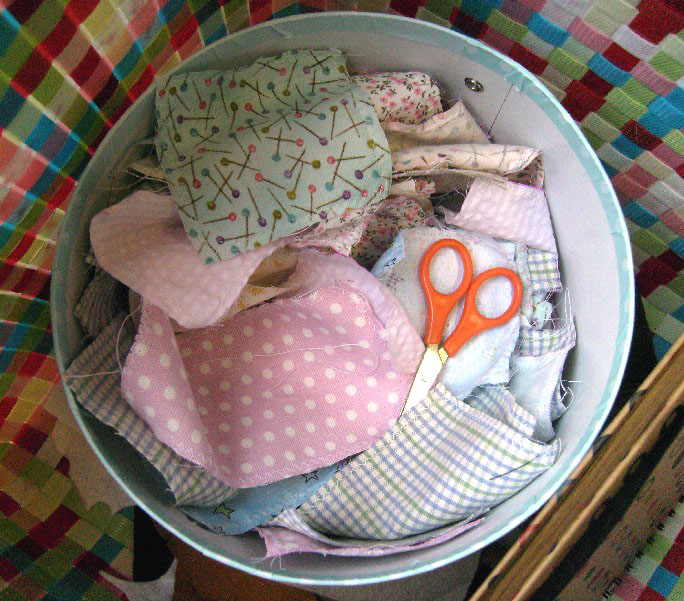 and there's a little pile growing on my sewing machine ready for me to get stuck into.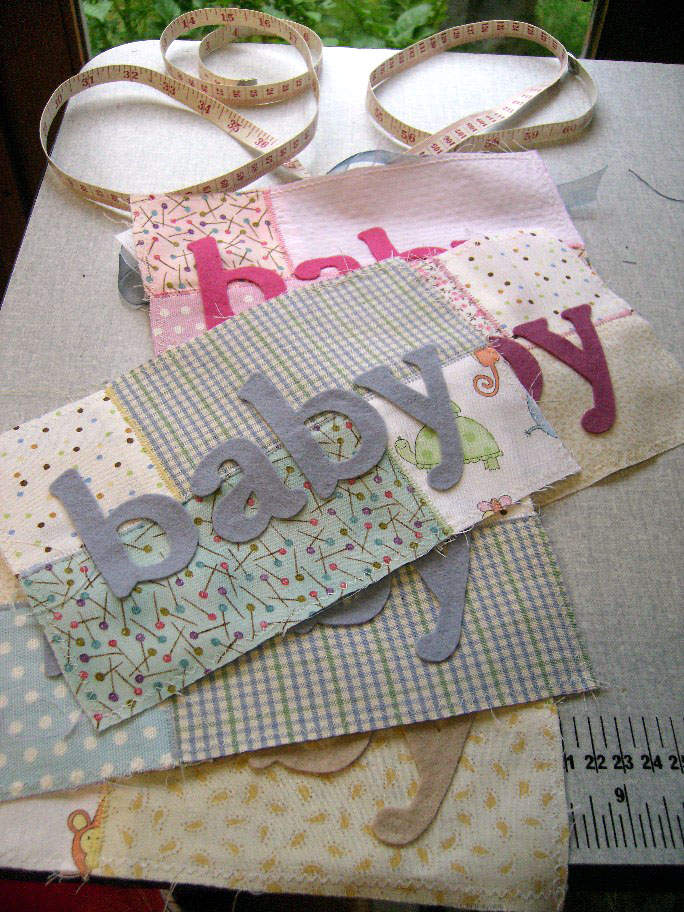 Oh and whoever thought of cobbling the top of a tin of chocolate brownies with pink and white marshmallows deserves a prize.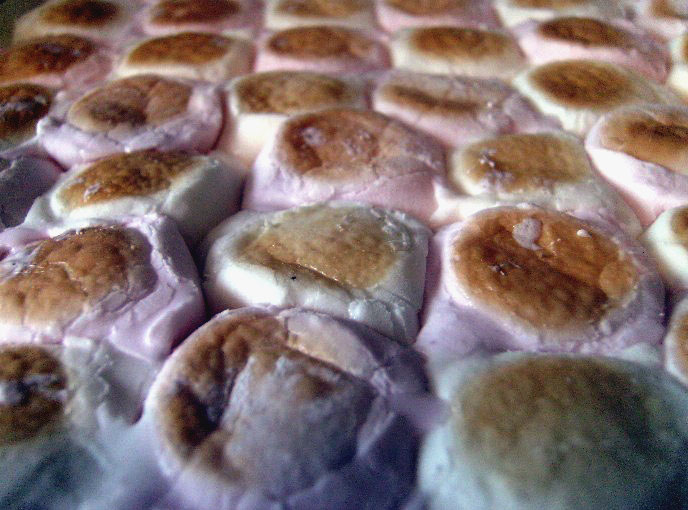 Unfortunately I made a pig's ear of getting them out of the tin but this is my new favourite recipe.