Some odd jobs have been languishing on my mental to-do list for years and this was one of them.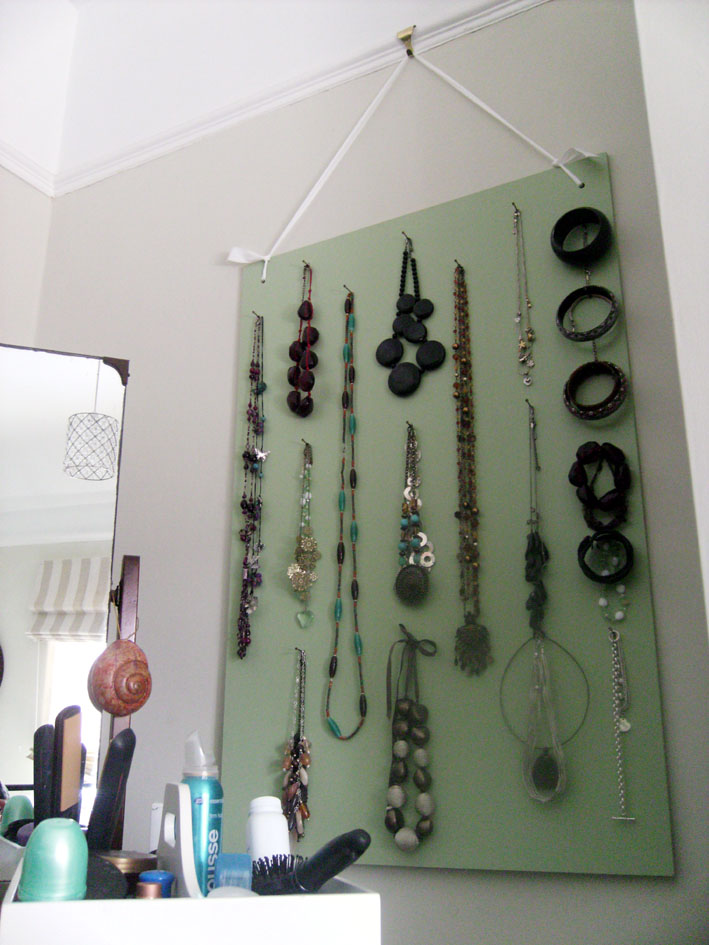 An alternative to jewellery being stored in a tangled heap in a drawer has long been overdue. Time is short in a morning, well actually time is always short for me due to appalling time-management but anyway, this should save a bit of it now with necklaces and bracelets on easy view and not requiring eye-straining separation from a bundle. It does have a touch of the portable jewellery stall about it but I like it all the same.
It comprises of an MDF board (610mm x 915mm x 6mm) with hanging holes drilled in either top corner, emulsioned and then varnished to prevent scratches with 18 brass picture pins nailed in.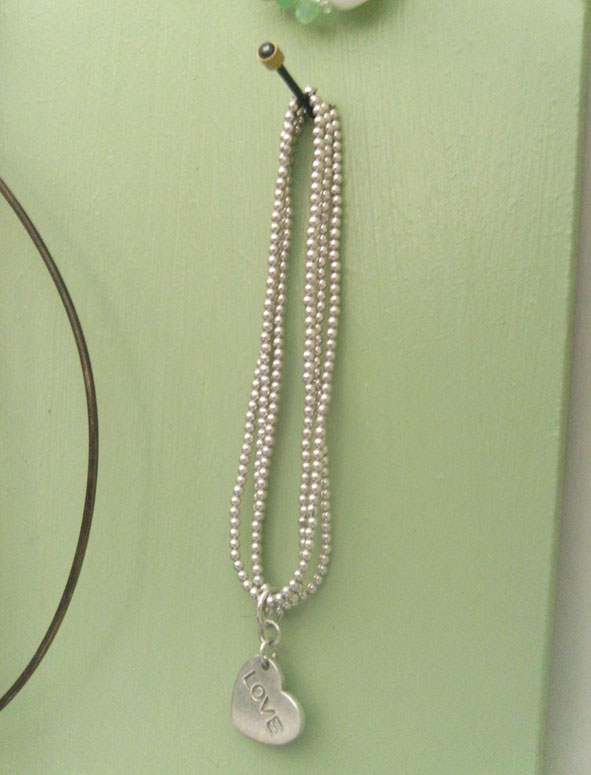 It's hung via binding tape (which will at some point be changed for ribbon) to a hook on the picture rail.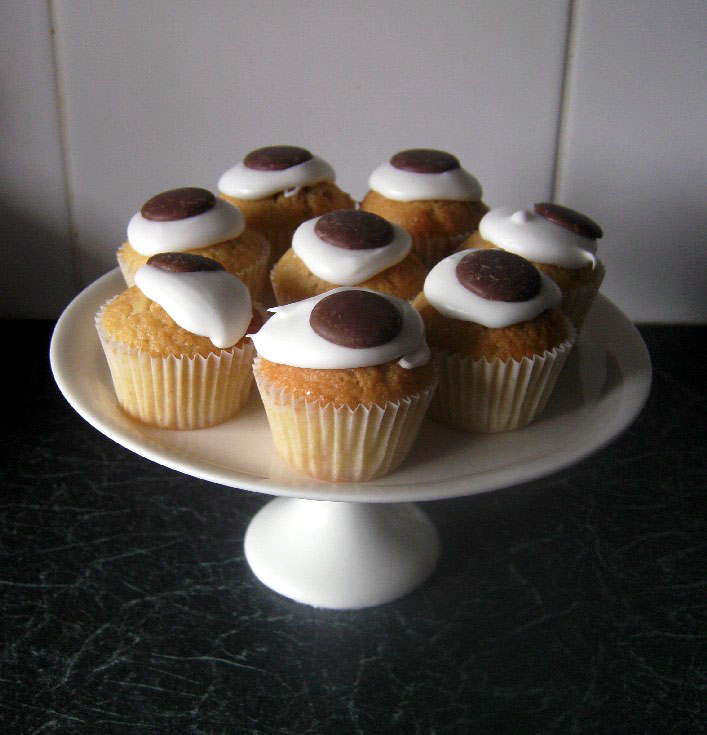 Keeping Aidan inside whilst he recovered from a cough and cold has not been easy (for either of us) but making these kept him entertained for a while and conquered his food-mixer phobia. So good, not all of them survived long enough to be iced and choc-buttoned.