...was nice and relaxing, consisting of a lovely lunch with friends, a spot of gardening (the nice bit -planting stuff etc. not weeding or fighting with overgrown trees) and then a sunny barbecue with the kids running about having fun. The discovery of a toy lawn mower that blows bubbles when pushed has possibly been the highlight of my son's life so far.
Oh and also some not-quite-how-they-looked-in-the-recipe-photo, caramel brownie making.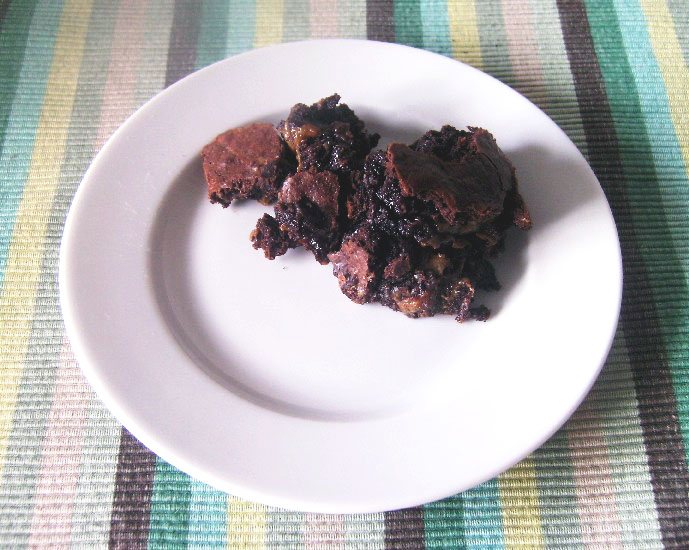 Mine look as though they've been served up with a catapult, although they really do taste good. Not too sure where it all went wrong as they were even baked for 45mins more than the recipe stated but are still so gooey that, after the incredibly tricky procedure to divide them into squares, they've pretty much merged back into one big chocolate-y mass in the container. I've just seen this recipe though as part of the Sainsbury's national family week activity ideas so I'm going to give those a go next.