After a gloriously sunny weekend camping with friends on a farm, children running free in the evenings pyjama-clad and barefoot in the field, what better way is there to relax back home again on Sunday evening than this?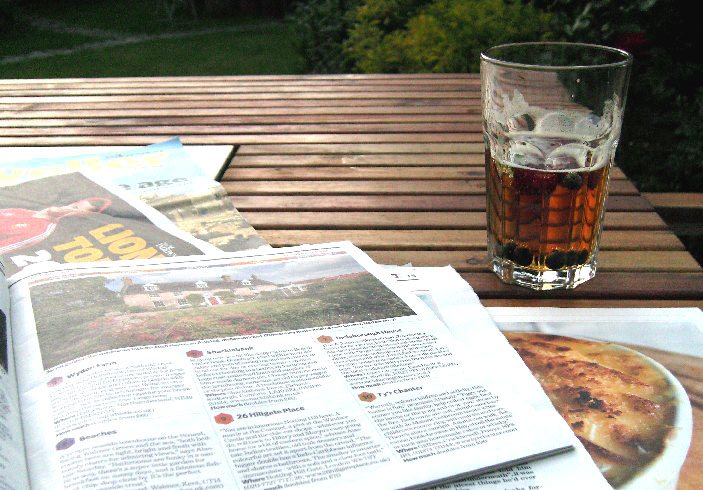 Ok maybe the Sunday paper rather than the Saturday one would have been a small improvement and not having washing/unpacking chaos about the house would've been better too, but still, it's pretty good.
Access to the farm came as part of the camping but who needs a variety of animals, a playground, tractor rides, sheep races, milling and bread-making demos, mazes etc. when you can spend all of your time sat on an old tractor?