Duck watch:
Unfortunately for the ducklings, foxes have to eat too. These photos of them at the patio window 'asking' to be fed were taken the afternoon before a fox got in overnight and killed 8.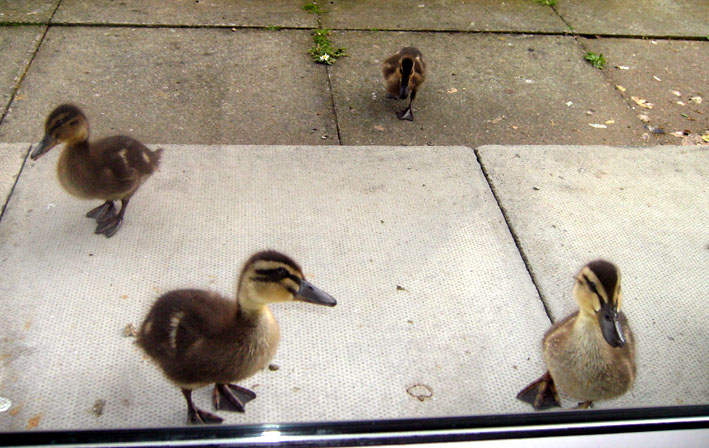 The mother and the remaining 5 ducklings were still in the garden, amidst the carnage, the following day but we encouraged them to leave as the following night they would be, erm, well... sitting ducks.
It's all too traumatic particularly for my mum-in-law, so hopefully they'll find somewhere safe elsewhere to have their young next year and give everyones nerves time to recover.