The main event this weekend for us (well probably more so him), has been my Dad's operation last Friday morning. Fortunately Aidan's interest in paint has just appeared and so he made his Grandad a get well card.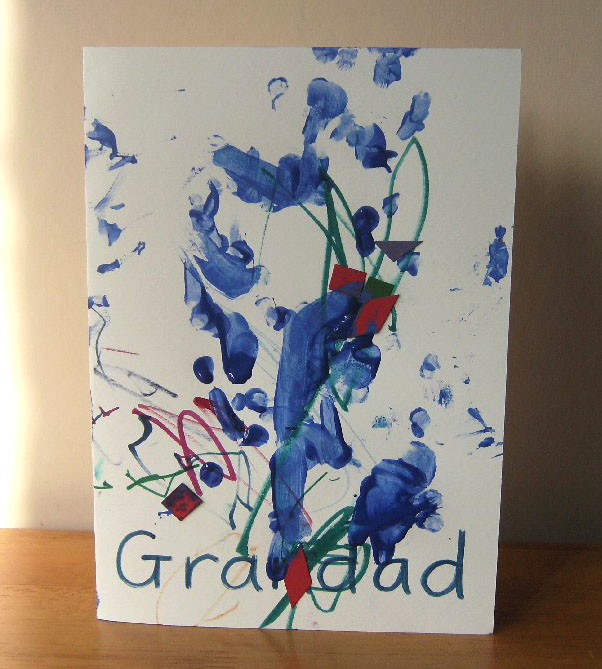 I am very fortunate to have a very wonderful Dad. When I went back to work after having Aidan, it was my Dad that offered to look after him for 4 afternoons a week and this arrangement has carried on largely since I lost my job, so that I can continue to try and develop ideas and make things to sell. Aidan loves spending time with his Grandad, they have their routine at the park, playing on the slide and swings, then running up and down the hills and collecting sticks to bring home for Nana for when she gets in from work (not sure my Mum particularly wants the sticks however but she always thanks him enthusiastically). Mike and I are so grateful that Aidan is so well looked after and that my Dad gives me this free time in the week to get some work done. So for the next few weeks, Aidan and I will be taking care of him, keeping his pillows plumped up whilst he watches Cash in the Attic.
There was an exciting purchase for the bank holiday, a bike seat and Spiderman helmet for Aidan, it's been a hit.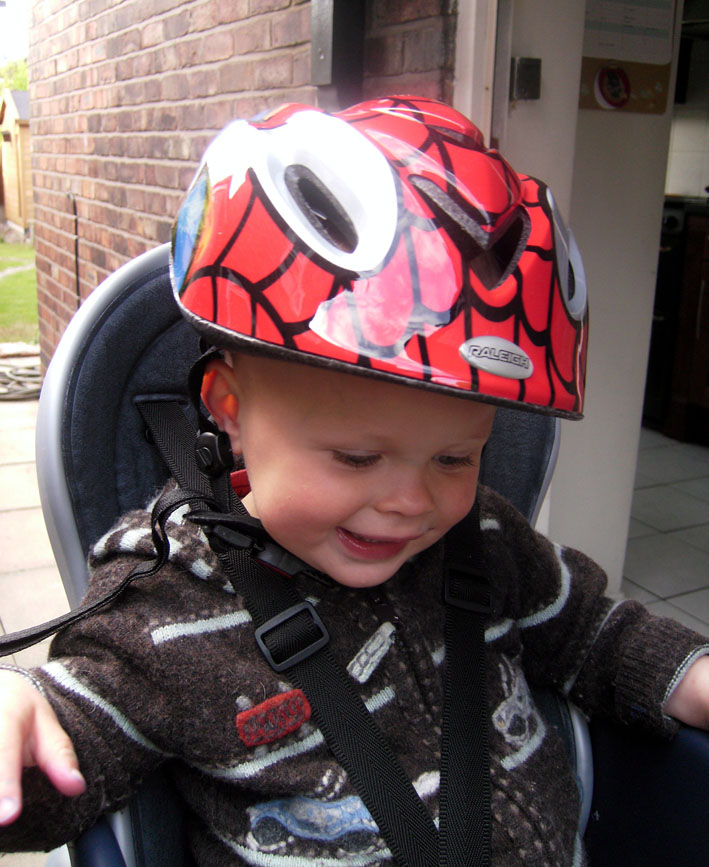 Duck watch update: still 13 left and doing well.