This is the first ever proper knitted item of clothing that I have ever made (not counting baby socks/bootees), from the book Essential Baby by Debbie Bliss. It's for my friend's baby that is due in August. Had I known beforehand how many stitches needed picking up and how tricky a business knitting on a round needle was, I may never have attempted it, but I'm pleased now that it's done. The book does give easy to follow, illustrated instructions for all of the knitting techniques used but I still needed to consult my mum. Anyway, this is the front...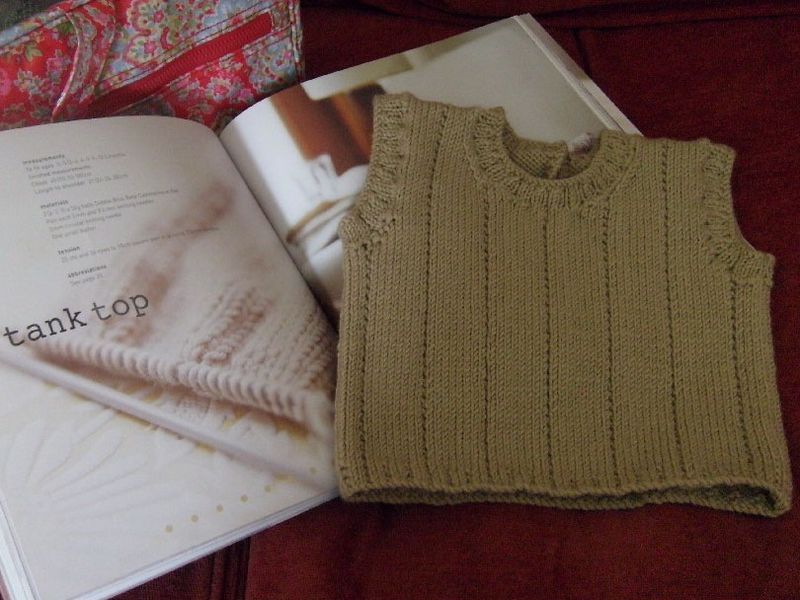 ...and the back.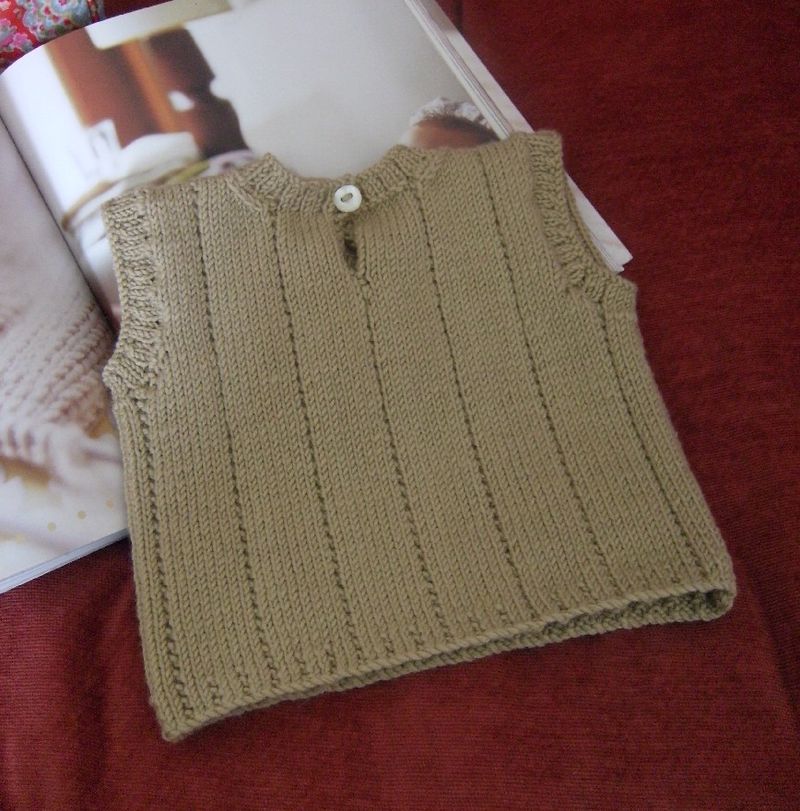 Essential Baby has some really great patterns in it, particularly the duffel coat which is just beautiful and a must-try if I have another baby. Another plus from making this tank top is that it's provided a good general idea of how to go about making the tank tops for my teddy bears.
Maybe graduating to sleeves soon.