Never underestimate a toddlers capacity for destruction.
I have neglected this golden rule twice in the past week. Firstly by not thinking my son could unscrew the lid of a bronzing powder jar, my cream bedroom carpet coming off worst in that instance. Then yesterday, by putting a bag of Easter eggs next to his car seat, well even if he did know what they were it's not as if he could get through the packaging...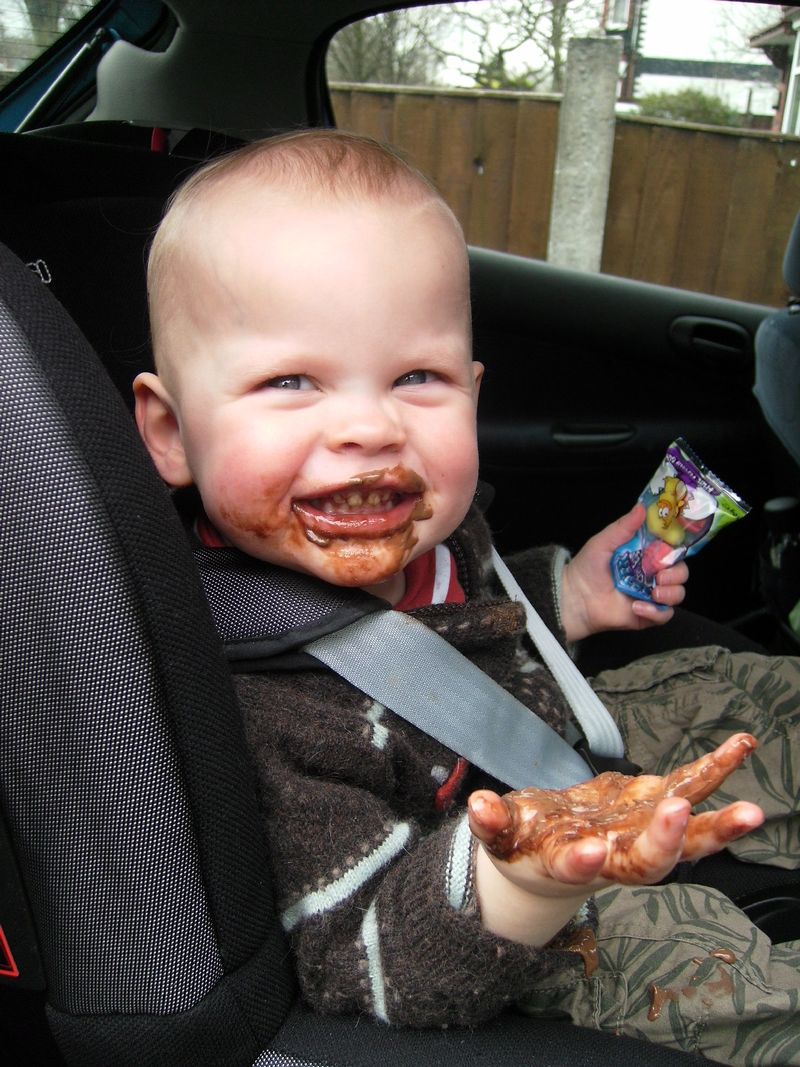 ...thank goodness for baby wipes.