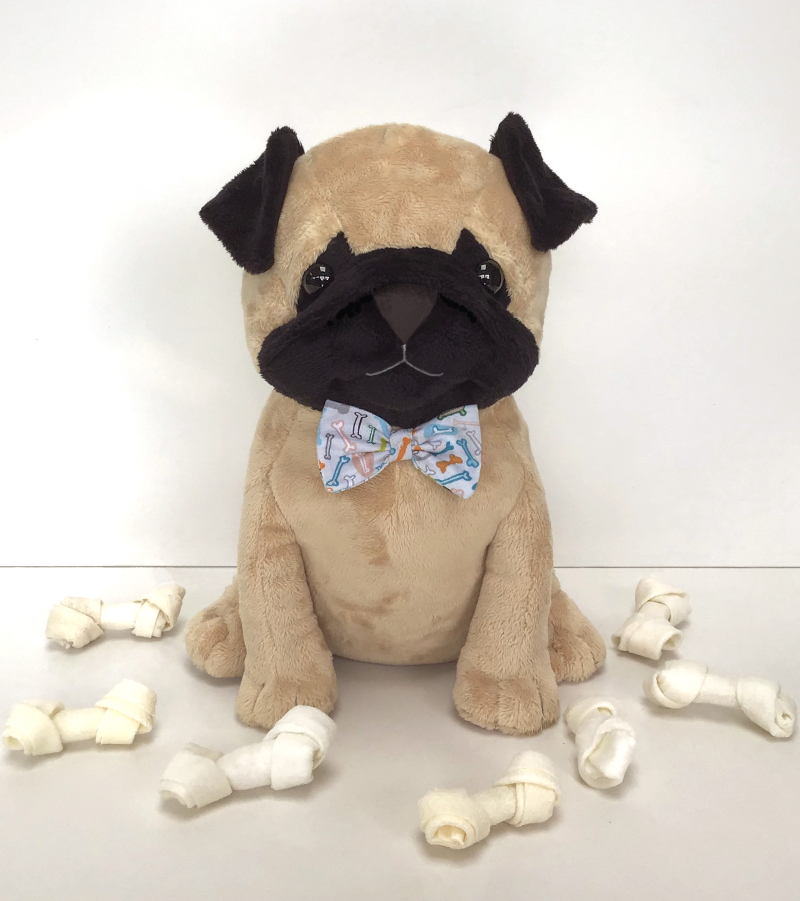 A customer asked me how easy it would be to turn Reginald Pug into a French Bulldog and it turned out to be really easy! Pugs and French bulldogs have very similar proportions and wrinkly snouts and the only significant difference are the ears and so I designed a new ear and made a Reg so he could 'try on' his new ears.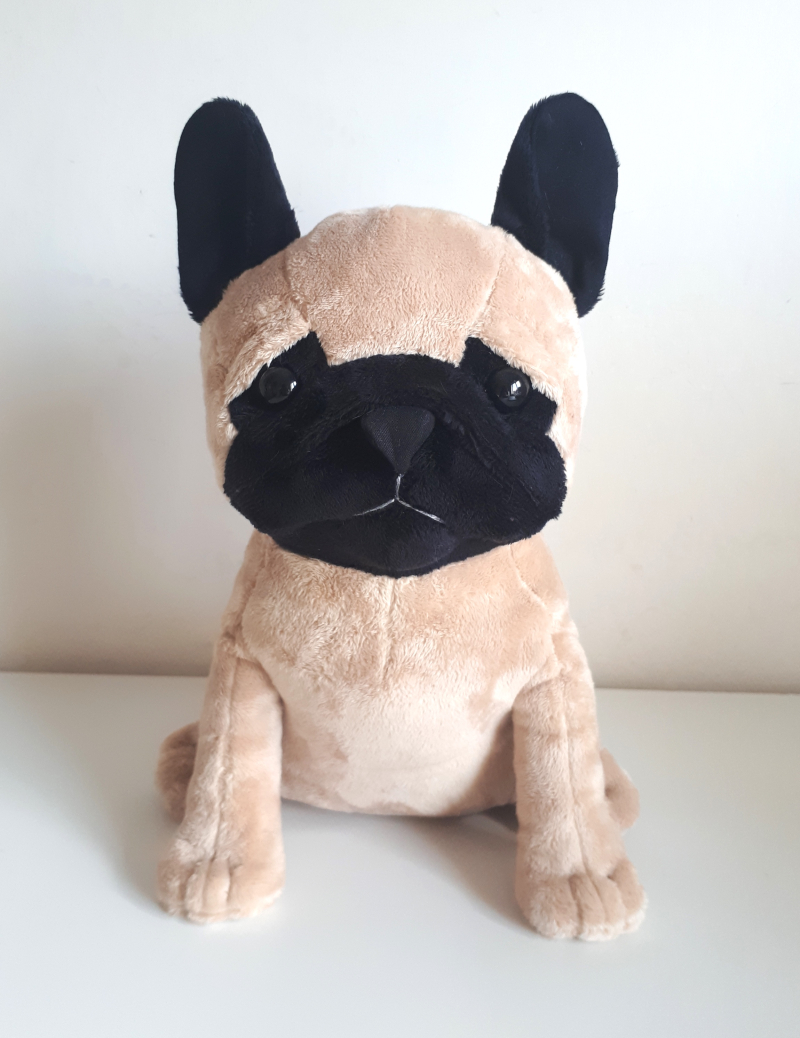 Oh I've just realised he's bowtie-less!
I've put the French Bulldog ear template in my Free Patterns section over on the right ---> or click here so that anyone who has the Reginald Pug pattern already and wants to try this new variation can download it directly (make sure it prints out at 100%). If anyone buys a Reginald kit or pattern and requests the French Bulldog template in the 'note to seller' section I can print the page off and include it with the order.